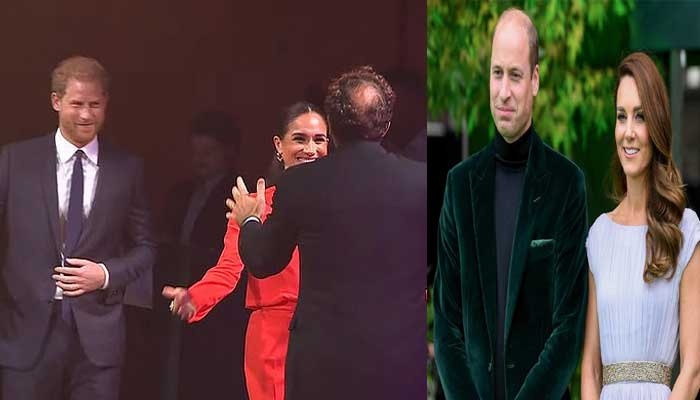 dr. Shola Mos-Shogbamimu has claimed that Prince Harry and Meghan Markle have "gained more global recognition" than other royals, including Prince William and Kate Middleton.
Meghan and Harry have made their trip across the pond for charity events. The couple kicked off their activities in Manchester ahead of the One Young World 2022 summit.
Shola wrote for innews: "In the two years since they stepped down as senior royals, Harry and Meghan have received more worldwide recognition than any other current acting royal, with the exception of the Queen.
"Their brand is more powerfully recognizable than that of the Royal Family, which is losing public support for the Sussexes, just as it did for the appalling treatment of Princess Diana."
She added: "Young people, the future of this country, listen to the Sussexes"
Shola added: "Harry and Meghan successfully prove that it is possible to lead a life of service beyond the stifling boundaries, outdated protocols and rigid structures of the royal institution."
However, their visit comes amid controversy surrounding the Duchess's recent interview with a New York-based magazine.
The author argued that the couple's visit will highlight what the royal family "has lost by not having the couple as working royals, and how this has cost the monarchy the chance to be seen as legitimate in a modern, progressive world. "
Meghan and Harry have been criticized by many commentators, but Dr. Shola Mos-Shogbamimu, a political commentator and author, comes to the aid of the couple.