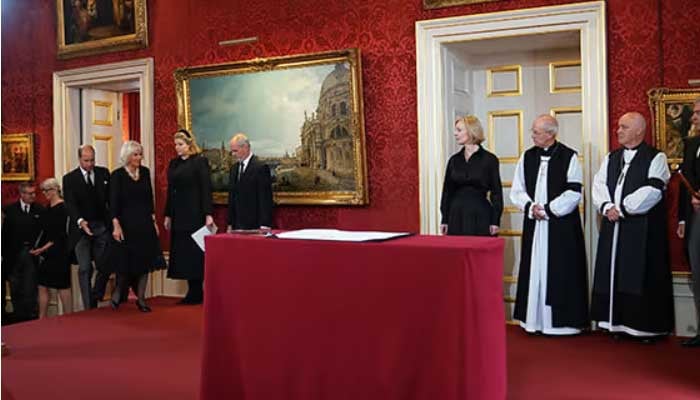 Prince William and Queen Consort Camilla shared a touching moment as they attended King Charles III's proclamation at St. James's Palace on Saturday.
The new Prince of Wales was seen extending a guiding hand behind his stepmother Camilla, who now wears Her Majesty's style, as she nearly missed her step.
William, followed by Camilla, entered the Picture Gallery and stepped forward. The couple also signed the statement for King Charles in the opulent room that was packed with some 200 Privy Counselors.
Queen Consort, dressed in black and wearing a three-strand pearl necklace, stared straight ahead and surveyed the scene as six former prime ministers, the entire cabinet, and past and present religious and political leaders listened intently to the ceremony.