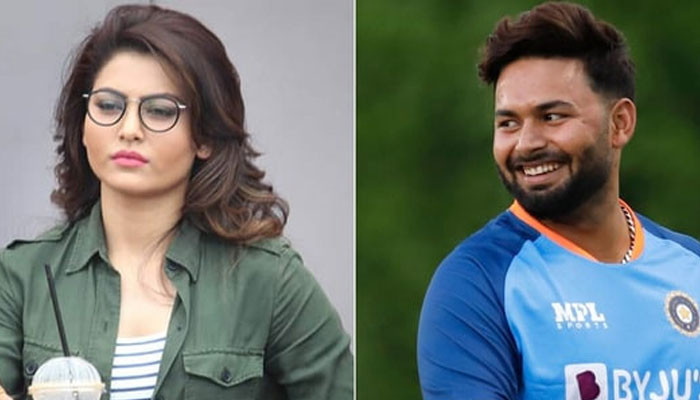 Actor Urvashi Rautela asked for forgiveness from Rishabh Pant after her comments against the cricketer.
At a recent awards show, when the Hate Story 4 actor was questioned by Instant Bollywood about Rishabh Pant, Urvashi said, "I will not do nonsense and make no nonsense comment."
When the reporter further asked her if she had a message for Rishabh, she rolled her eyes and said, "All I want to say is…umm..nothing. I'm sorry." (sic)
Earlier, The legend The actor said in an interview that a certain "Mr RP" waited for almost 10 hours for her in a hotel lobby to meet her while she was sleeping, and that she was sorry she kept him waiting so long."
The 24-year-old actor then took to his Instagram story (which he deleted after a few hours) and wrote: "It's funny how people lie in interviews just for a little popularity and to make the headlines. Sad. how some people thirst for fame and name. May God bless them." He added hashtags – 'Sister please let me', and 'Lying has a limit.'
In response to Rishabh Pant's post, Urvashi posted an Instagram story: "Young brother should be playing batball. I am not a naive girl to be slandered with young kiddo dear tere liye #Rakshabandhan mubarak ho." She also added hashtags – RP Chotu bhaiyya (young brother) Cougar Hunter and Don't take advantage of a quiet girl.