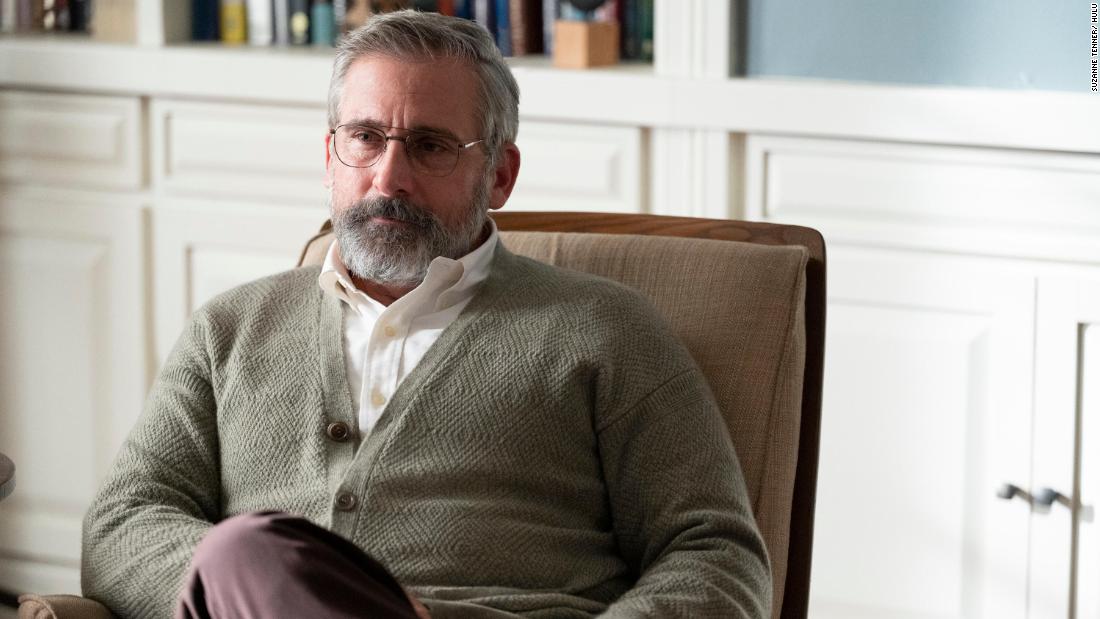 I'm not quite ready to give up my sandals just yet, but I will love to spend more time indoors – after all, there is so much to look at and listen to.
So count me in for the new Hulu series "The Patient" in which Carell stars as a therapist whose patient (played by Domhnall Gleeson) takes him hostage, confesses to being a serial killer and demands a cure for his murderous behavior.
Sounds easy enough, right?
It's now streaming on Hulu.
'Star Trek: Lower Decks' Season 3
I love that after all these years there is still more of the "Star Trek" universe to discover.
In this animated series, the support crew of the spaceship USS Cerritos tells their story. In Season 3, the ship is seized and the crew seeks justice for their captain, as well as all sorts of other interplanetary hijackings.
Sci-fi, comedy and animation make for an entertaining trio.
The first two episodes of the new season will be streamed on Paramount+.
'The Boleyns: a scandalous family'
Long time Tudorphile here, so this new PBS series is exactly what I want.
A three-part historical documentary, "The Boleyns: A Scandalous Family," charts the meteoric rise — and equally seismic demise — of the Boleyn family in Tudor, England.
Yes please!
Two things to listen to
'The sick, the dying… and the dead!' by Megadeth
Thrash metal heavyweights Megadeth has a way with album titles and their latest is no exception.
"The sick, the dying…and the dead!" is their last record and no, it's not about the pandemic.
If anyone can do that, it's Megadeth.
The album is now out.
'Yungblud' by Yungblud
"The difference here is that I've thought and felt this record so deeply," he wrote. "I went to a part of myself that I didn't know was there."
The album is also out now.
One thing to talk about
My mom is a big fan of TLC's reality series "Sister Wives," so that's why I've been kept up to date with star Kody Brown and his family. (TLC is also owned by CNN's parent company, Warner Bros. Discovery.)
"I get to live life for me," said the 50-year-old. "My whole world has changed and every cell in my body is happier."
One of the most interesting things to me about "Sister Wives" was the concept of multiple women sharing the same husband and merging their families. Well, it turns out that Brown, who shares six children with her now ex, lost interest in that kind of life.
"I started to think this might not work for me," she said. "And then I stopped believing in polygamy. I realized I didn't really want to live it anymore. I didn't like sharing a man or feeling like I wasn't important."
The importance of finding what makes you happy cannot be overemphasized. Good luck to her.
Something to sip from
I love this time for Solange Knowles.
The multi-talented, multi-hyphenated creative is getting her art out there more than ever.
"Documentation with still photography has always been very important," she told the publication. "In order for this work to live on, be archived and shared throughout history, I actually had us rerun this performance without an audience to capture how the energy power of the performance shifted."
It can't be easy being Beyoncé's younger sister, so I'm thrilled to see Knowles flesh out her own legacy in the arts.