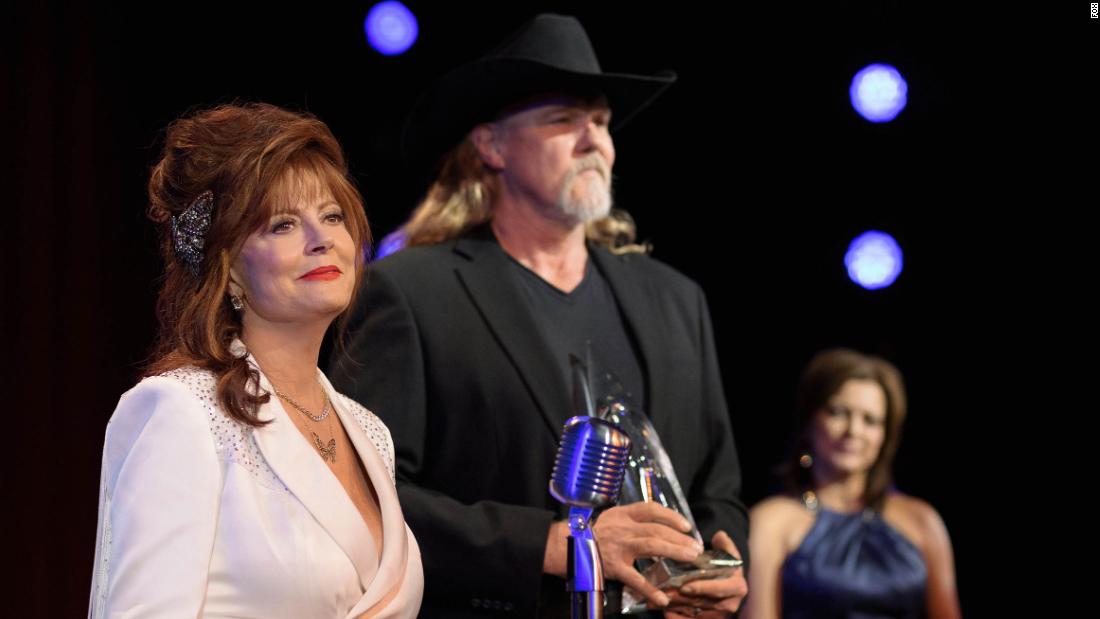 To summarize the familiar tune on the display, "Monarch" — which after a
eight months delay
, will be introduced after Fox's NFL coverage before moving into its normal Monday timeslot – starting with a flash-forward with a corpse and a flashback with an arson. And all in the first three minutes.
Still, the hits keep coming as the show illustrates the strained relationships that kept country music's first family, the Romans, together with matriarch Dottie (
Susan Sarandon
) and her husband Albie (Trace Adkins) both established the stars, while daughter Nicky ('Pushing Daisies' Anna Friel) longs for a level of stardom that has hitherto eluded her.
"I've been preparing for this moment my whole life," Nicky says when she gets the chance to star, but that, of course, comes amid a family crisis that also causes problems for her sister Gigi (Beth Ditto), who has stayed out. the spotlight; and brother Luke (Joshua Sasse), who essentially manages the family's business interests.
Created by screenwriter Melissa London Hilfers, "Monarch" features the usual family feuds and secrets, the latter being teased in "How to Get Away With Murder" style, by counting down to reveal what happened when the story began.
Still, it's all steeped in all-too-familiar soap operas, to the point where when one of the characters tries to stop a possible sexual encounter by saying, "This is wrong," that's a pretty surefire indication that she's going to go ahead and do it anyway. Indeed, there are so many clichés about the country, the biggest shock might be that drama has only built up around a rodeo series in the fourth episode.
As noted, the setting creates the opportunity for the likes of Shania Twain to get in during the early episodes (Martina McBride and Tanya Tucker will appear later), and for Sarandon to play the imperious "queen" of the land.
That said, Sarandon fills a relatively modest role, and even in the ensemble context it's mostly Friel's show, with Adkins delivering most of his lines in a cranky, bear-like growl. (As a footnote, the daughter of Sarandon,
Eva Amurric
appears as Dottie in the flashbacks, indicating that this is a family affair in more ways than one.)
As the premise makes clear, "Monarch" doesn't intend to reinvent the wheel, but rather to package the wealthy family's soap stencil into a slightly different package, topped with an assortment of country standards, sequins, and cowboy hats.
Country-hungry audiences may be ready for that rather thin wrinkle, with the understanding that when it comes to serialized series built around family dynasties, "Monarch" won't be anyone's first rodeo.
"Monarch" premieres September 11 at 8 p.m. ET (after football) on Fox.