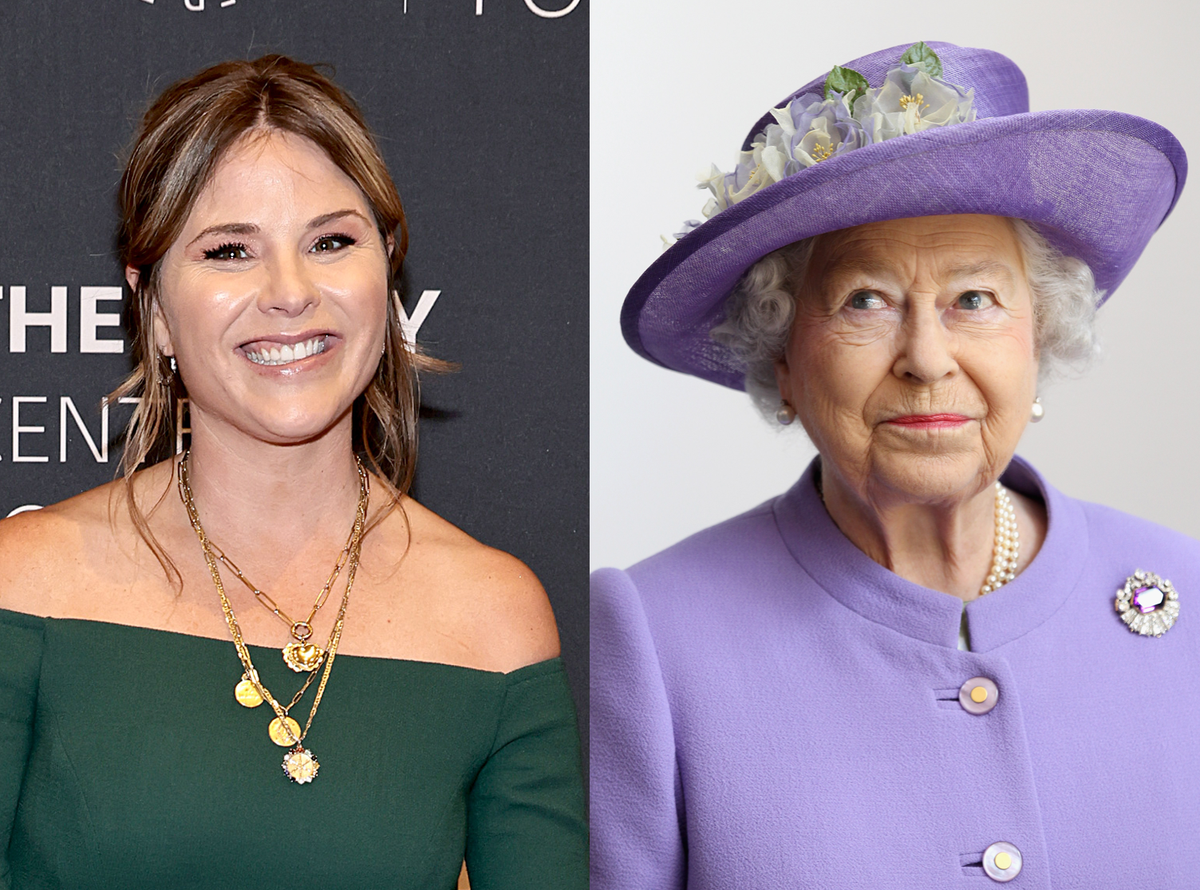 Jenna Bush Hager shared that she was with King Charles III hours earlier Queen Elizabeth IIs dead, claiming she was told to be "quiet" when a call came in about the 96-year-old monarch being ill.
During Monday delivery of Today, the 40-year-old television host discussed how she arrived in Scotland on September 7 to interview the now queen consort, Camilla, about her book club, "The Duchess of Cornwall's Reading Room."
Bush Hager also noted that since the royal family's flight was delayed the night before the interview, they were unable to dine together. However, she said she could have dinner with Charles instead.
"It was a wonderful meal," the book author recalled co-hosts Hoda Kotb and Craig Melvin. "He first said, 'My dear wife was so sad' [not to make it].' And I just love [that]."
After explaining how she and Charles had a "great evening of conversations," she explained that the Queen's death was "kind of a surprise" as they had continued to schedule Camilla's interview.
"The next morning we were setting up the interview. We were at their house, it's called the Dumfries House – they actually bought it, recreated it and then gave it to the people of Scotland," she explained.
However, Bush Hager said the interview didn't go as planned since Charles's team got a call about the Queen's health and asked everyone to "keep quiet" about it.
"The interview would start around 2 or 2:30," she said. "I was supposed to meet with the now-queen consort around half past one. At 12:30 we heard a sort of running up and down the corridors. [The royal's team] came in and said, 'Can you please be quiet. There is a call.'"
"We were right then — Prince Charles's office, now King Charles III's office," she continued. 'They said, 'He's on the phone, please be quiet.' Then we suddenly heard a helicopter, which they don't think lightly."
Bush Hager said she had been informed that "the Queen is ill" and that Charles and Camilla "run away to be with her", eventually postponing the interview. In response to the news, Bush Hager and her crew told the Royal Family team that their "heart is with them".
While she said she couldn't wait for another chance to talk about books with Camilla, the journalist offered her condolences to the royal family and acknowledged the importance of her trip to Scotland.
"This queen who has reigned for so many decades, who has also been the leader and matrich of their family and has kept them together for many years, so our hearts are with them," she added. "It was living history, it never gets old. It's a bit wild."
During an episode of Today last week, Bush Hager first recalled how Camilla was taken out of their interview.
"We were only hours away from our interview when she and her husband left to visit Her Majesty the Queen in Balmoral," she said as she stood on the doorstep. The House of Dumfries by Charles and Camilla. "They don't take these things lightly. They have full agendas with many appointments."
"So we think of them, we think of this beloved queen who is loved all over the world, especially here in Scotland," she added.
On September 8, Buckingham Palace officially announced the Queen's death after 70 years on the throne. At the time, the royal family's Twitter shared that she "died peacefully" at her Balmoral estate.
During a televised address on Friday, Charles announced that a period of "royal mourning" had begun for the Queen and would be observed until seven days after her funeral, which is scheduled for Monday 19 September. The date of her funeral will also be a national holiday in the UK.