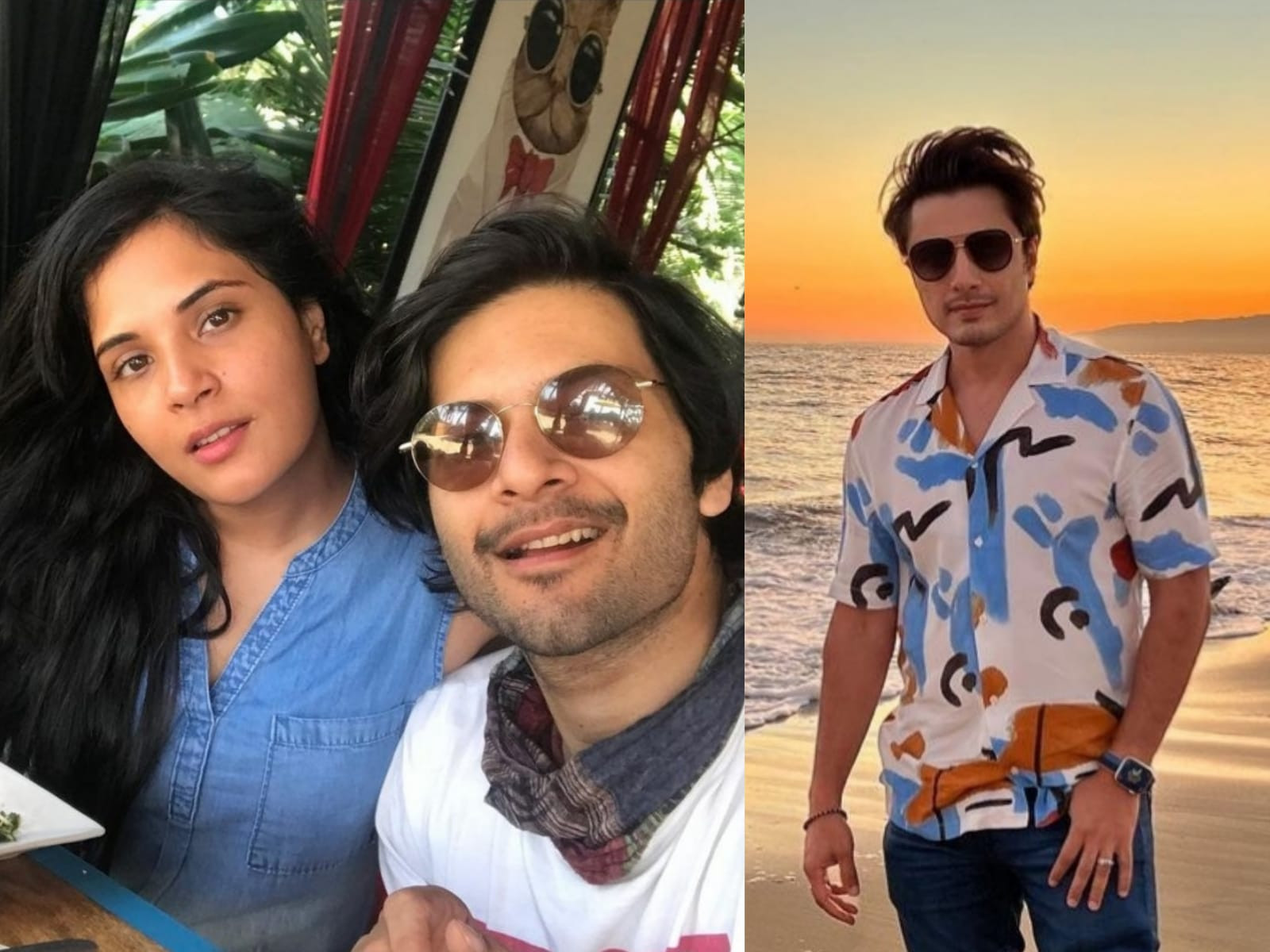 Bollywood sweethearts Richa Chadha and Ali Fazal are getting married next month. With the news of their wedding plans making headlines, it seems like someone hastily swapped Alis across the border and Chadha had to make it clear that she's not marrying Pakistani singer Ali Zafar, but her Bollywood sweetheart.
Indian journalist Prashant Jain or Navbharat Times, in a now-deleted tweet, accidentally tagged singer Ali Zafar instead of Mirzapur star Fazal. Chadha corrected him and retweeted and wrote, "Ali Zafar is a Pakistani singer, actor, who is already married" along with a thinking face emoji.
The Jhoom singer had nothing but gratitude for Chadha. He shared her tweet, writing: "Phoef! Thanks for the clarification," featuring a cool boss face emoji.
However, saving himself from further embarrassment, the journalist quickly deleted the original and corrected it with Fazal's username, announcing their alleged wedding date. From Times of Indiathe wedding will take place on October 6 with a reception the following day in Mumbai.
Earlier this year, Chadha announced the news that the couple will be getting married soon. "I think shaadi ho jaegi iss saal. kar lenge kisi tarah se [We will get married this year, will marry somehow]. We are really looking forward to getting married, but [we are] just concerned about Covid and wanting to be responsible. We don't want to be in the news for the wrong reasons. In addition, we were both very busy when business opened and work resumed at full speed. So I'm saying we should enjoy doing a live production by taking combination dates and making it happen this year," she said.
At work we see the upcoming duo Chadha and Fazal sharing a screen in fukrey 3. Moreover, she will also star in Sanjay Leela Bhansali's next Lord Mandi. Fazal, a fan favorite, returns this year as Guddu Bhaiya for the third episode of Mirzapur which comes out next month.