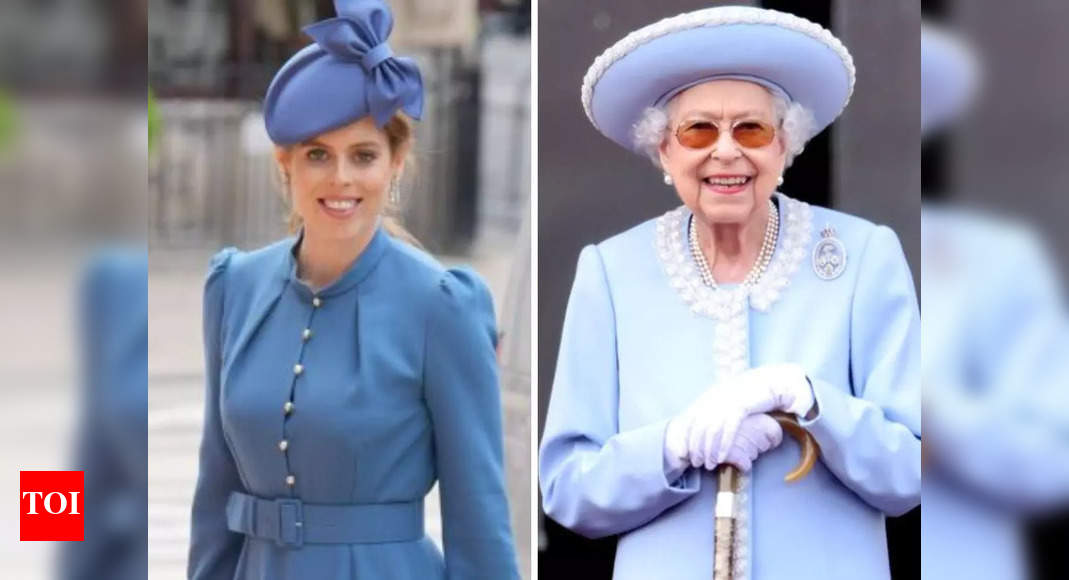 Did you know? Princess Beatrice, the daughter of Prince Andrew and Sarah Ferguson, was originally named Annabel. But because Queen Elizabeth II did not approve, it was later changed to Beatrice.
As is well known, the Queen is the sole decision-maker in the British Royal Family. Looks like she's also calling the shots when it comes to the royal names. According to The Mirror, the Monarch was very displeased with the name, saying it was "too yuppie" for a person born into the royal family.
"Yuppie", as many would not know, is an abbreviation for "young urban professional" or "young uply-mobile professional", coined in the early 1980s for a young professional working in a city.

It reportedly took "two weeks for the Yorks to formally announce" [Beatrice's] name because of the Queen's concerns," the Mirror report claimed.
In the end, it was decided on Beatrice Elizabeth Mary. While Beatrice honors Queen Victoria's youngest daughter, the middle name was chosen in tribute to the Queen herself.
While it may seem a bit cruel of the Queen to use a derogatory term for a name chosen by the parents, it should interest you to know that it is actually a royal tradition to ask her approval when it comes to for royal names. A royal member is expected to sit down with the queen in an "informal conversation" and discuss their name of choice, to make sure the queen is happy with it.
This tradition has continued and to this day royal members request their queen's approval for baby names. Prince Harry also asked his grandmother to use her nickname "Lilibet" as his daughter's name.