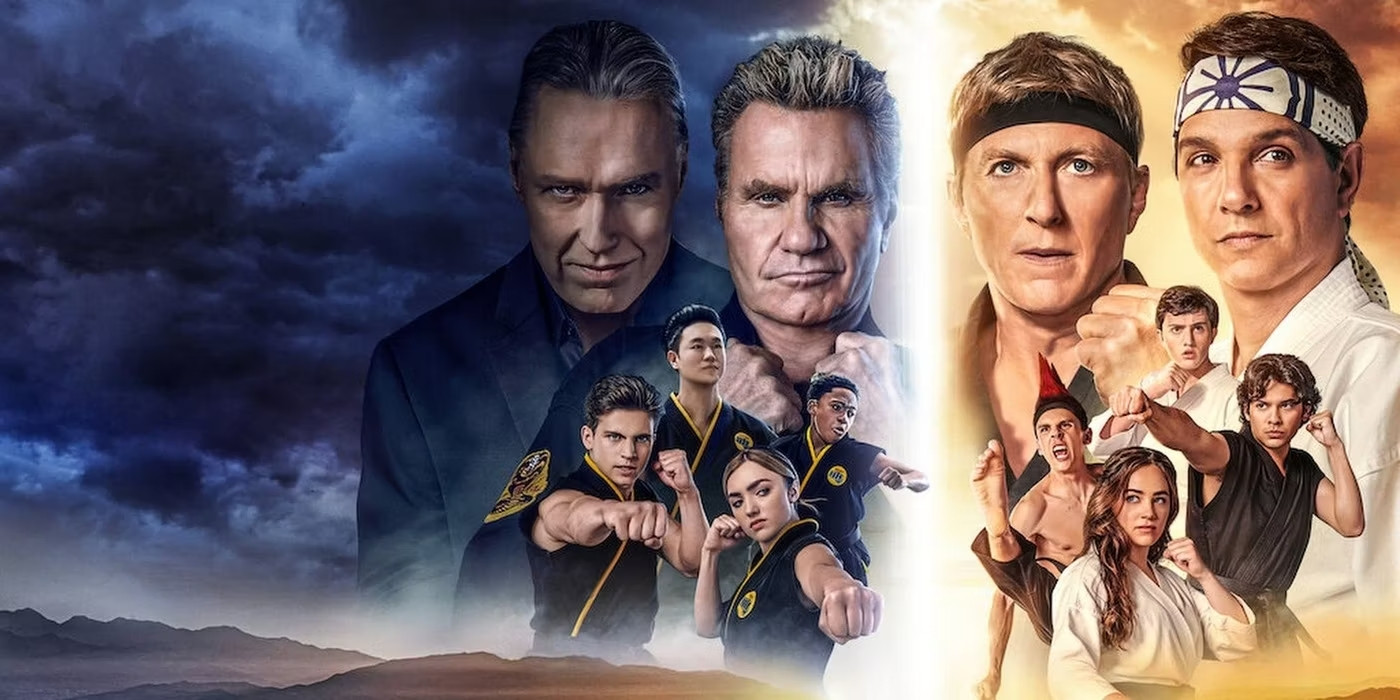 Binge this week: Cobra Kai season 5
It should be official. The karate kid mythos is now officially a cult phenomenon. When it was released in 1984, the original movie was that year's surprise. Riding the wave of '80s nostalgia, the spin-off's revival series Cobra Kai turned out to be a modest sleep hit in its own right and the best thing to come out of YouTube Red. Released this week on Netflix, season 5 of Cobra Kai has already reached a 100% rating on Rotten Tomatoes. It continues the cliffhanger finale from the previous season and explores the aftermath of Terry Silver's dojo who won it all at the All Valley tournament.
Play This Week: TMNT: Shredder's Revenge
Speaking of nostalgia, Teenage Mutant Ninja Turtles: Shredder's Revenge goes all in trying to evoke peak 90s gaming. A beat 'em up game inspired by both the 1987 animated series that unleashed Turtlemania and the Konami video games that followed. The game is developed by Tribute Games from Montreal with the appropriate name. and published by Dotemu, who also developed the 2020 beat 'em up hit Streets of Rage 4. Take to the streets with one of Leonardo, Michelangelo, Rafael or Donatello, or even as their mentor Splinter or reporter ally April O'Neil to fight the Foot across New York City and thwart Shredder's latest conspiracy.
Listen this week: Need Your Love by Tennis
For those bored with mainstream music acts and the ever homogeneous pop sound template, YouTube can be a goldmine. Between the algorithms, dozens of innovative acts continue to restore confidence that music isn't dead yet. Indie husband-and-wife duo Tennis has become a seasoned act by now, and our recommendation this week isn't all that new. But Need Your Love is a different kind of love rage song, playing with tempo to explore the frustrations of love gone wrong. A frenetic beat opens the track to grab your immediate attention before slowing down to a sweet melody and Alaina Moore's mesmerizing vocals refuse to let you go.
Watch this week: Day Shift
The American media may have killed vampires and vampire hunters—pun intended—but JJ Perry's directorial debut attempts to revamp and refresh the concept. Described by Empire Online as "Men In Black, but with vampires," the film leans more towards action comedy than horror. Jamie Foxx plays a working-class LA pool cleaner who hunts down vampires to sell their teeth for money. Despite mixed reviews, the film has a great cast and should be a fun summer watch for those looking to relax at the end of the day.